Evergreen EU72 215/45R17 91W

available in Altrincham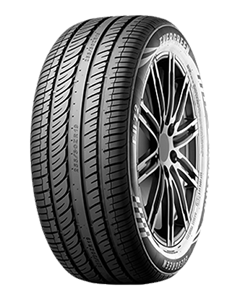 XL
---

EU72
215/45WR17 EVERGREEN EU72 XL
---
Providing you with excellent handing. Silicon material intread provides low rolling resistence and outstanding environment protecting performance. Green tyre.
---
More information
Product Benefits:
Excellent Handling
Impressive asymmetric pattern and reinforced center rib provide good handling and braking performance. Outstanding cornering ability ensures driving comfort. Outer pattern helps to provide a wider rubber-road contact area and upgrades maneuverability.
Dry and Wet Ground Performance
Optimized tread formula ensures excellent skid resistance on wet roads, high traction and low rolling resistance on dry roads.
Drainage
Inner pattern contributes to excellent water evacuating. Simple but skillful pattern design improves grip and draining abilities and decreases floatation on water standing road.
Comfort
Pre-simulated pitch order increases driving comfort, efficiently lower noise.
Safety
Solid centerline rib improves driving stability. Excellent braking performance ensures the safe driving.
---
Evergreen
215
45
17
W (Max Speed: 168mph)
91 (Max Load: 615kg)